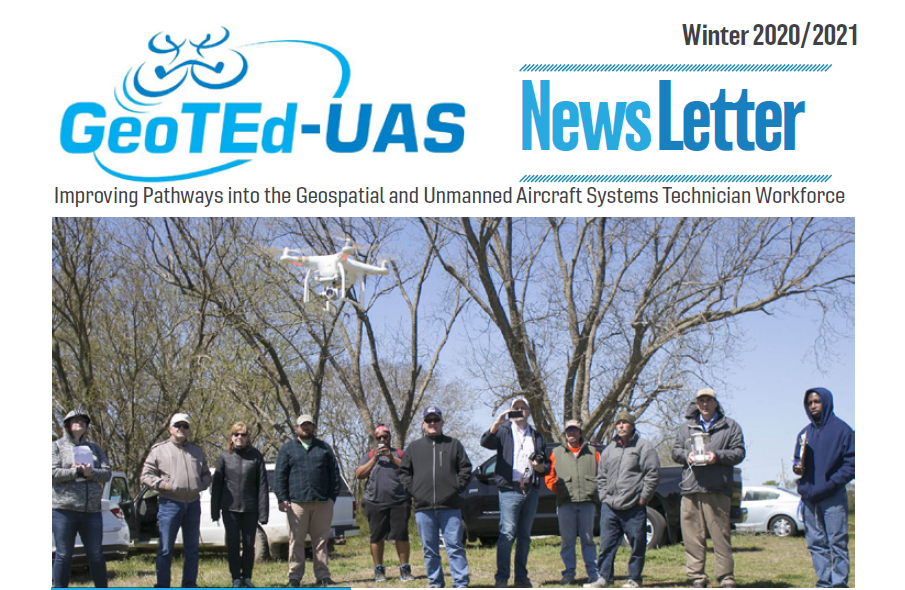 09 Feb

GeoTEd-UAS Project Team Releases the Winter 2020/21 Newsletter

The Virginia Space Grant Consortium and the GeoTEd-UAS project team are please to share the Winter 2020/21 Newsletter.

The newsletter includes stories and updates on various projects from the 2020/2021 winter season, such as the selection of the 2021-2023 faculty cohort, a workforce needs study, a UAS demo event, and support for High School educators completing UAS training and acquisition of remote pilot certification.

Click here to download your copy today.

For more information on GeoTEd-UAS visit their website here.