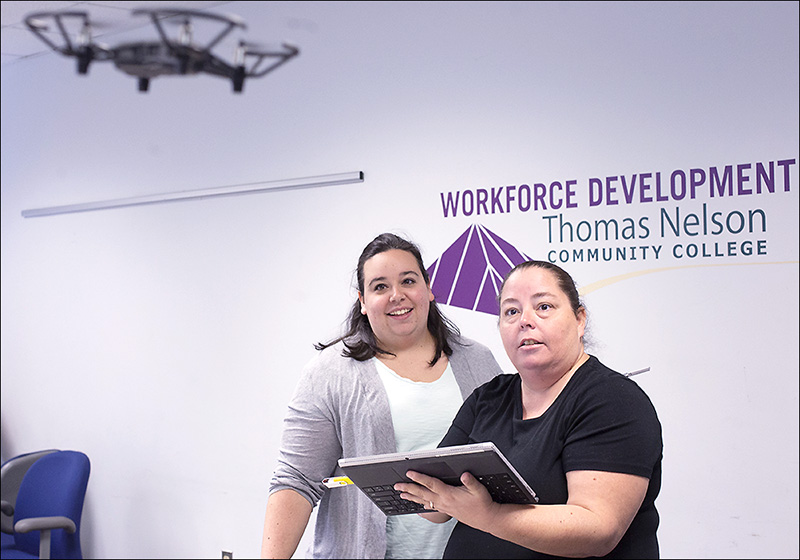 04 Oct

GEOTREK-12 GST/UAS Workshop

Posted at 15:21h

in

drones

,

geospatial

,

GIS

,

GIS Online

,

K-12 Education

,

Mapping

,

ODU Peninsula

,

Part 107

,

TNCC

,

UAS

,

Unmanned

GEOTREK-12 hosted a 3-day geospatial technology (GST)/unmanned aircraft (UAS) professional development workshop for about 10 Hampton City school teachers last week.

Participants, all high school educators, learned how integrate  GST and UAS into their classrooms. Day one, at the TNCC Peninsula Center, was all about Geographic Information Systems (GIS) resources available online and through ArcGIS software. The second day, participants traveled to TNCC-Historic Triangle campus where they learned to fly drones, and collect aerial data, and make a drone from a kit.

The final day at ODU Peninsula, Max DePiro, founder and CEO of Casper Drones, introduced students to the programmable Ryze Tello drone and Walle software for implementation into the classroom.

A short video can be found here.