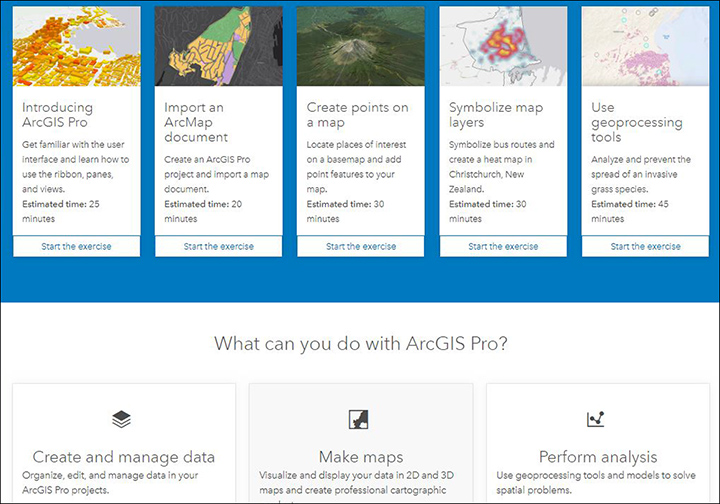 06 Jun

Remote Sensing Using ArcGIS Pro Workshops

Workshop locations and dates:
Williamsburg, VA, August 5 – 6, 2019
Blacksburg, VA, August 14 – 15, 2019
Two "Remote Sensing Using ArcGIS Pro" workshops are being offered this August in Williamsburg, Virginia and Blacksburg, Virginia. These workshops are designed for geospatial / planning / natural resource managers / and others associated with local governments, PDC's, state agencies, federal government agencies, non-governmental organizations, the private sector, and academia.
These are comprehensive workshops that provide 'start to finish' processes associated with remote sensing using ArcGIS Pro. While we will utilize Landsat imagery during this hands-on workshop, the skills learned are applicable for other sensor/data platforms (Sentinel, sUAS, VBMP, etc.). Previous knowledge of ArcGIS Desktop (or other GIS software) is desired. Previous experience using ArcGIS Pro is not required. Additional information about the workshop is available here:  https://frec.vt.edu/announcements/RSArcGISPro.html
Workshop Fee:  Due to partial sponsorship by Virginia View, the registration fee for the Williamsburg workshop has a discounted fee of $150. The registration fee for the Blacksburg workshop is $300. The registration fee includes instruction, handouts, resources, and breaks (Lunch is not included).
Online Registration: http://tinyurl.com/RSwithArcGISPro  After your registration has been processed, you will receive further information about the workshop (workshop address, etc.).
Workshop Summary
This is a 'hands on' workshop.  Through this workshop, you will learn how to:
Manipulate data in ArcGIS Pro
Obtain and download imagery
Display image data from Landsat or other remote sensing platforms (including orthoimagery [VBMP], Sentinel, & sUAS derived imagery)
Save and export maps
Create composite images
Subset images
Enhance and analyze remotely sensed imagery using various techniques (radiometric enhancement, supervised & unsupervised classification, etc.).
If you have any questions, please contact John McGee @ jmcg@vt.edu