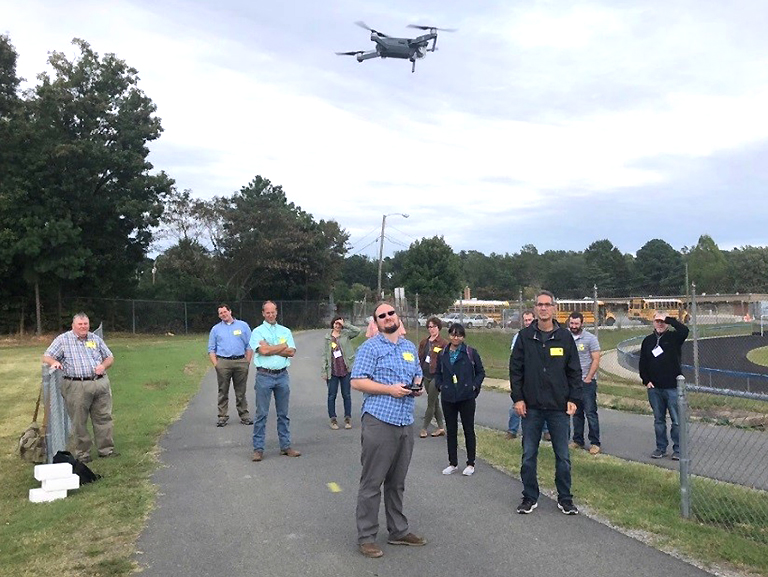 09 Nov

Mapping With Drones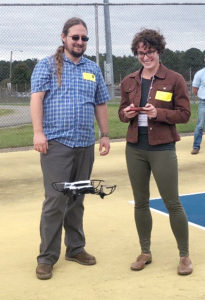 In partnership with the GeoTEd-UAS project, the College of Natural Resources and Environment and the Virginia Geospatial Extension program at Virginia Tech recently coordinated and offered two workshops.
The Mapping with Drones workshops helped attendees learn how to operate unmanned aircraft systems (UAS).  This 3-day workshop offered in Blacksburg, VA and Richmond, VA attracted 28 participants from four states.  The participants represented an array of organizations including educational institutions (precollege and higher education), state agencies, research institutes, planning district commissions (PDC's), and the private sector.
Mapping with Drones workshop included instruction on the legal and safe operations of sUAS in support of the Federal Aviation Administration's (FAA) remote pilot knowledge test.  Discussions and presentations associated with sUAS applications and data collection sensors and platforms (both fixed wing and rotor) were provided.  Participants acquired valuable information to streamline data collection in the field, maintain equipment, and enhance collected data through image processing options to facilitate spatially enhanced decision-making.