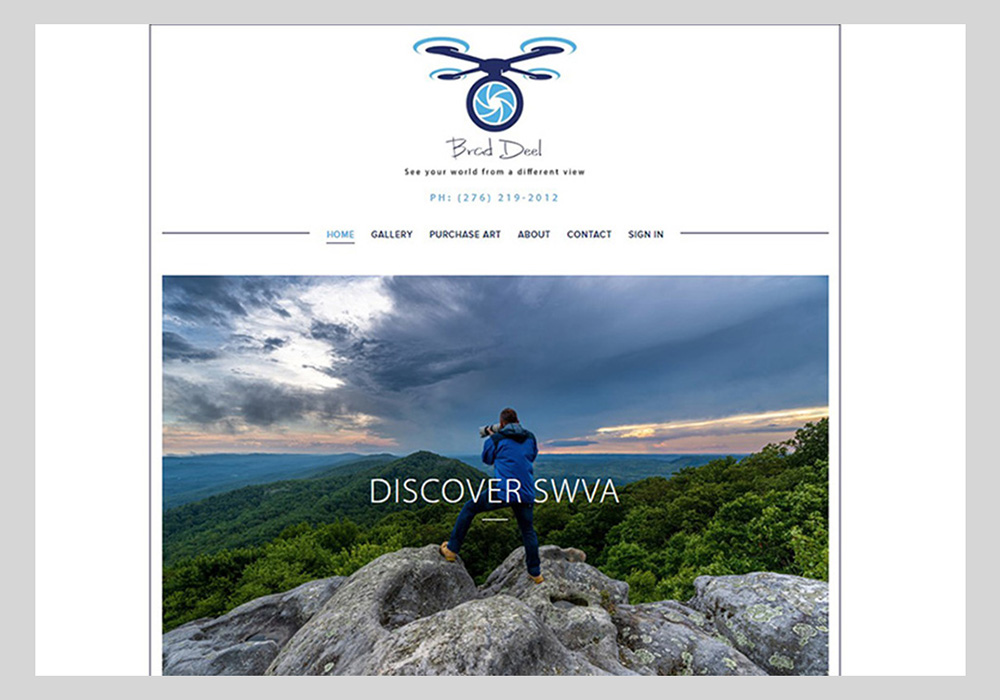 28 Sep

Brad Deel, GeoTEd-UAS Course Graduate Photography Business
Drone Photographer Honored at SWVTC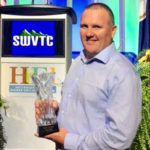 One of the first participants of the Mountain Empire Community College Unmanned Aerial Systems Program was recently honored by the Southwestern Virginia Technology Council.
Brad Deel, owner of Brad Deel Drone Photography & Videography, LLC, recently received the SWVTC High Tech Award in Small Business during the council's annual gala, tech expo and awards ceremony held at Virginia Highlands Community College.
Deel completed his FAA Part 107 Remote Pilot Certificate in October of 2017 after completing courses at Mountain Empire Community College.
"As far as the training necessary to receive my FAA remote pilot certificate, MECC was paramount. They provided the training and knowledge needed to not only pass the test, but more importantly, to be a drone pilot who is cognizant of all the rules and guidelines needed to fly safely."   
Brad Deel Drone Photography & Videography, LLC, is a small business specializing in landscape art, commercial development, and tourism.
In September 2017, Deel created a Facebook page to share his photographs and videos. The site has nearly 7,000 followers. You can access (and like) his Facebook page 
here. 
The most recent video on the page has been viewed over 93,000 views in the past three days. That video can be found  
here.
His work has been featured on social media sites by The Weather Channel, Southern Living Magazine, Visit Virginia, The Heart of Appalachia and Blue Ridge Outdoors Magazine. Recently, one of Deel's photographs earned the top spot in the Mountains and Valleys category of the 2018 Virginia Vistas photo contest, and the winning picture was featured in the Richmond Times Dispatch.
Other news outlets that frequently feature his work include the Coalfield Progress, the Dickenson Star and local news affiliates. Deel's website can be found 
here.